International Thomson chief and founding chairman of Racing Post Sir Gordon Brunton dies at 95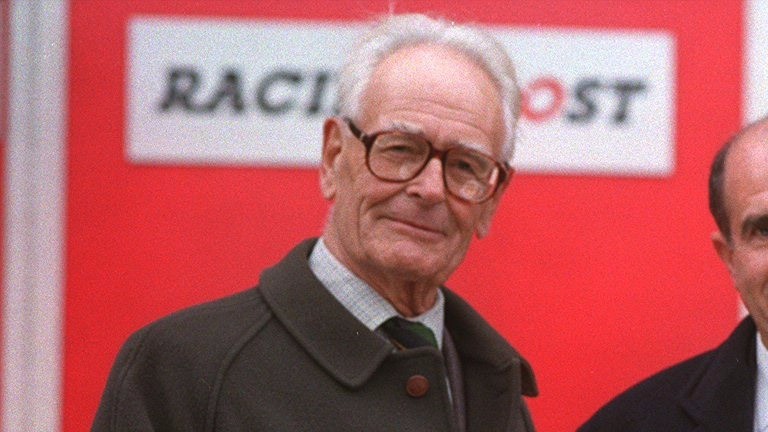 Sir Gordon Brunton, former chief executive of Thomson Newspapers & International Thomson Organisation Ltd from 1966 to 1984, has died at the age of 95.
He steered the Thosmnon organisation during a period of global expansion and diversification into travel and North Sea oil, as well as a broad range of print and publishing ventures that saw it grow into one of the most influential companies in the world.
A formidable negotiator, he played a leading role in the prolonged print union conflict of The Times and Sunday Times during the late 1970s and early 1980s and refused to allow the shutdown of the less profitable daily paper that some potential purchasers desired.
After both titles were sold to Rupert Murdoch he said the negotiations had been so tough that "the walls dripped with blood".
Sir Gordon was also founding chairman of the Racing Post and the owner-breeder of 1991 Ascot Gold Cup winner Indian Queen.
Awarded his knighthood in 1985, Brunton was educated at the London School of Economics and enjoyed a distinguished career in business at the very highest level.
Brunton held many other influential positions in business and has been credited with stabilising auctioneers Sotheby's after being brought in as chairman at an especially turbulent time.
He was appointed chairman of the Racing Post in 1985, the year before the newspaper first published, and held that position until he resigned in 1997 after a deal was done to sell the paper to Trinity Mirror.
Brough Scott, who was instrumental in the Racing Post's launch under funding from Sheikh Mohammed, said: "Without Sir Gordon Brunton I doubt the Racing Post would have survived.
"He was quite magnificent and we were incredibly lucky to have someone with his profile in the newspaper world and enthusiasm for racing when we were all so inexperienced.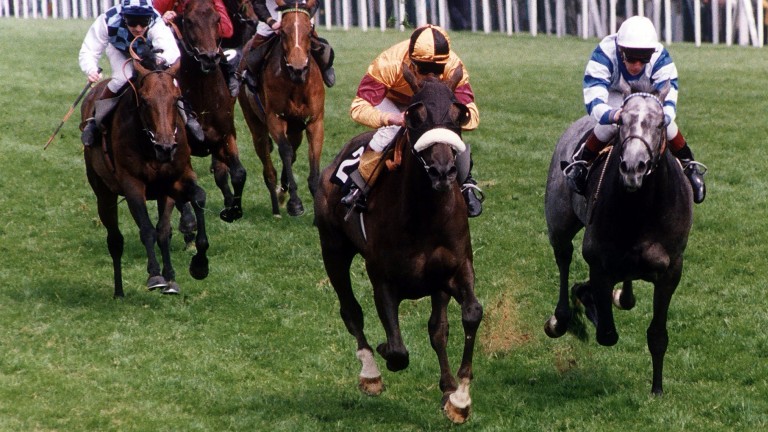 Indian Queen with Walter Swinburn (noseband) win the 1991 Gold Cup at Ascot
He is survived by widow Gill and children Mark and Jane. He also had three children from a previous marriage. Funeral details will be announced in due course.